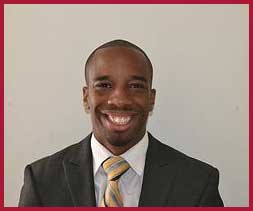 Christopher Prudhome – President
Chris comes with over 12 years of experience in marketing, communications, politics and youth voter outreach. Chris began early getting youth involved in the voting process. At the age of 18, with the support of his local community and his long time mentor Dr. David Long, Chris was able to garner the support of then California Superintendent of Public Instruction Jack O' Connell and the Department of Education on getting more youth involved in the voting process.
With the help of the Department of Education, Chris was able to successfully secure sponsors such as Comcast, Southwest Airlines, T Mobile, WSS and many others as they toured schools and colleges speaking on the importance of youth involvement in the voting process.
To diversify his efforts, Chris took time to gain additional relationships and experiences by becoming a consultant in the music industry. Chris worked with national recording artist Soulja Boy and Cash Money Records, after that he went on to work as a consultant with Miami Heat Player Development Coach Ken McCraney on securing sponsorship and other creative opportunities for professional sport players.
All of Chris hard work did not go unnoticed, in 2003 Chris and his voter education project was featured on CNN headlines news with KTLA's own Gail Anderson, The Press Enterprise, Sacramento Bee and many other publications. IN 2006 Chris spearheaded the legislation ACR 72, in working with then, State Superintendent Jack O'Connell and Department of Education in getting legislators for the first time to declare it "Vote Awareness Week" In the State of California.
With all of this experience under his belt, Chris has created a new company called Vote America Now. Vote America Now was formed for the educational purposes of bringing together youth, celebrities, business leaders and public officials to inform and influence the community and nation on voter education.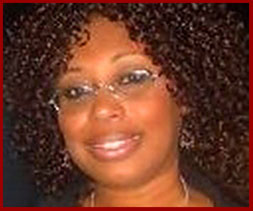 Sheila Legette
Coming Soon
Dr. David Long
Dr. David Long was appointed by Governor Arnold Schwarzenegger as the Secretary of Education in March 2007. In that role, he served as policy advisor to the Governor on education issues. Dr. Long has more than 40 years of experience in the field of education, ranging from 21 years of classroom teaching to the superintendency. He obtained his Ph.D. from Iowa State University. Prior to his appointment by the Governor, Dr. Long was the Riverside County Superintendent of Schools.
Dr. Long is a former President of the California County Superintendents Educational Services Association (CCSESA). He is the Chairperson of the Federal Education Safe and Drug Free Schools and Community Advisory Committee.
He has been honored as California Administrator of the Year by the National Organization of Partners in Education, Superintendent of the Year, and received the Governor's Award for school leadership. He was also honored as the Inland Empire Entrepreneur of the Year for his innovative approach to raising student achievement through the Riverside County Achievement Teams.
He has been awarded the prestigious Marcus Foster Memorial Award from the Association of California School Administrators for outstanding leadership and significant contributions to public education by a school administrator.
Dr. Long is deeply involved with communities. He served as a First 5 Riverside Commissioner, earned the Lifelong Learning Award from the Boy Scouts of America, and was awarded both the Honorary Service Award and the Golden Oak Service Award from the California State PTA.
Dave and his wife, Joanne, a principal in the Corona-Norco Unified School District, have two daughters, Angelica and Vika. In addition, Dr. Long has four adult children and 13 grandchildren.